egtCAM5 BEAMS & WALLS is the product dedicated to the processing of straight and curved beams and wooden walls on numerical control machines; it includes a viewer/editor part and a part dedicated to machining. The purpose of egtCAM5 BEAMS & WALLS is to achieve a significant increase in productivity by simplifying the transition from design to finished product.
Import from BTL file version 10 or higher of beam
assemblies and beam models.
Possibility to modify the features parameters.
Visualization of single beams or of the whole project,
both side by side or as assembled models.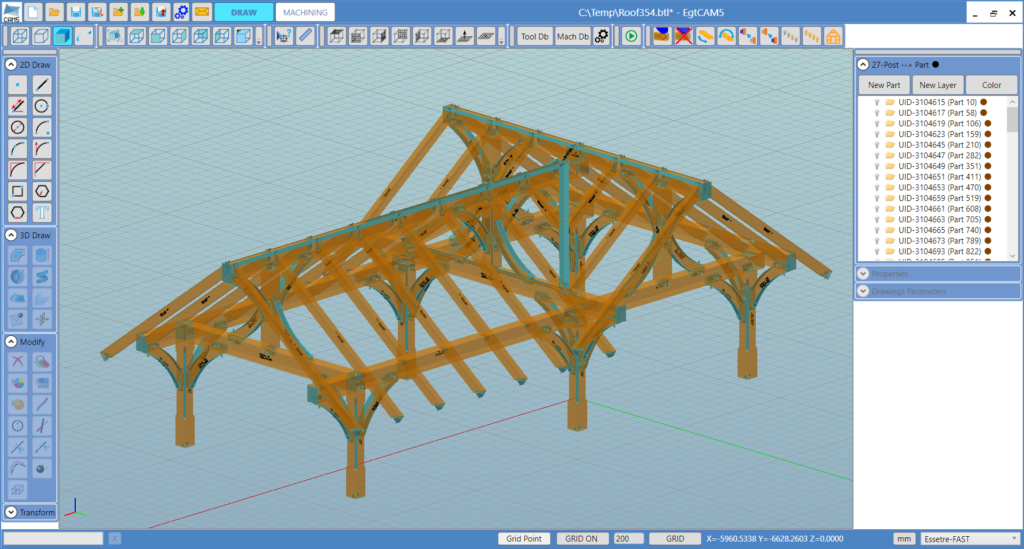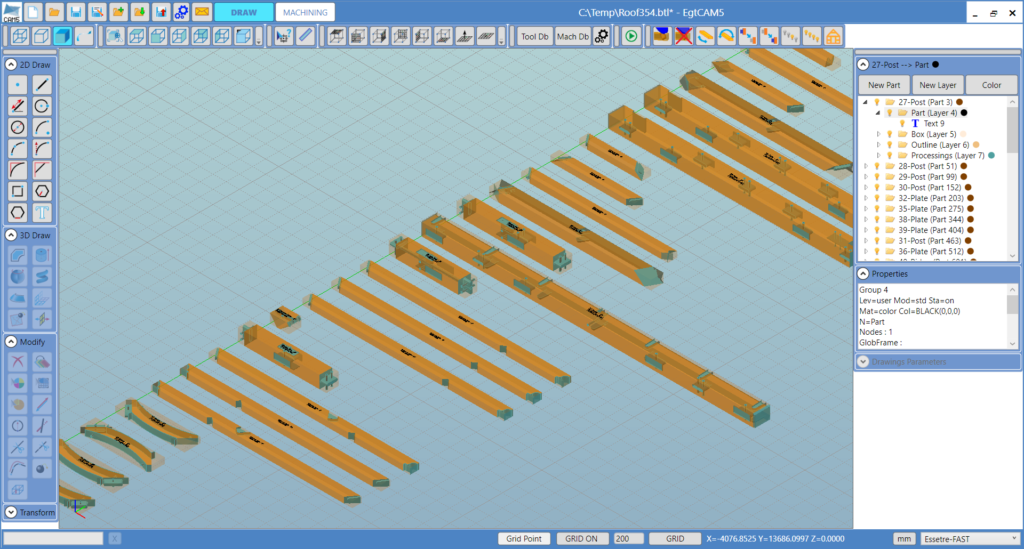 Tool libraries and machining management
 Tool library: drill bits, milling cutters, blades, chisels,
chainsaws…
Creation, modification and saving of tools setup.
Machining library: drilling, milling, sawing,
contouring, pocketing and chainsaw operations…
Optimization and machining
Manual or automatic selection of the beams to
be machined.
 Automatic positioning of the beams in the raw parts
with waste optimization.
Process automatic calculation according to the
current features.
Machinings customizing, adding and editing.
Manual or automatical beams rotation and overturn
to allow and simplify the machinings.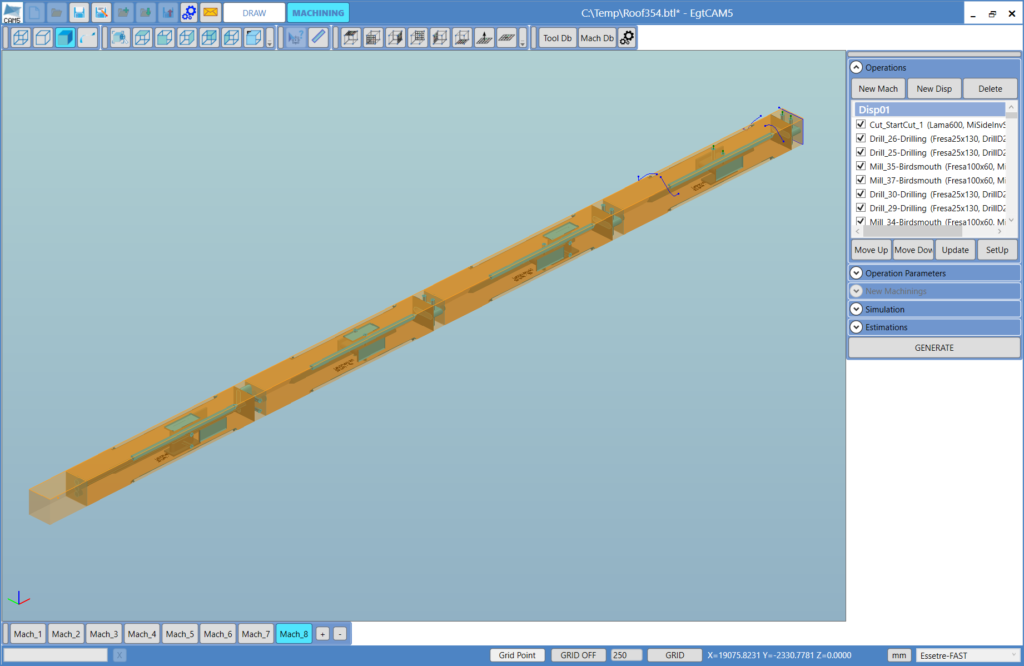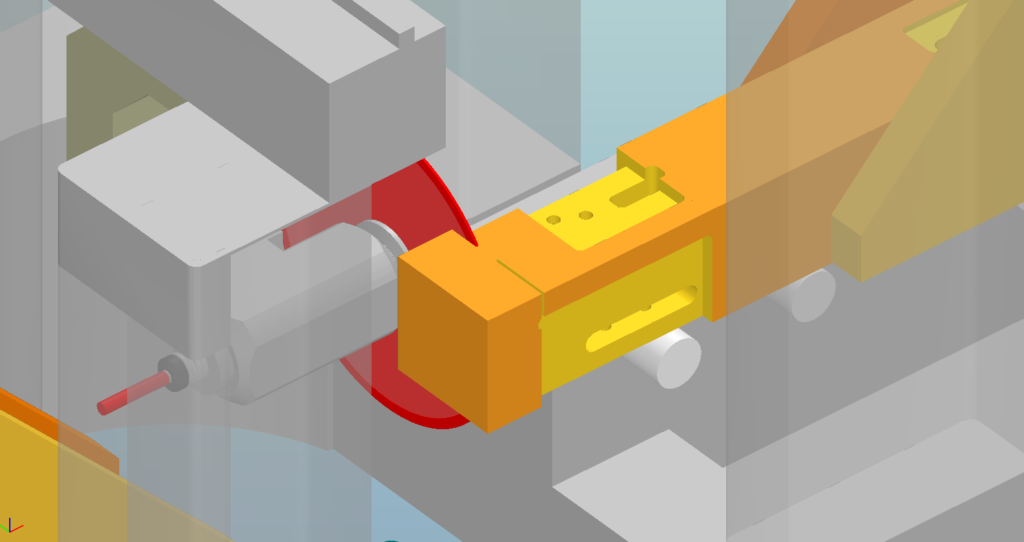 Specific machine model creation for machining
simulation that stays true to reality.
Virtual milling to verify the finished part appearance.
Collision check between tools, pieces, machine fixed
parts, machine mobile parts.
Estimate of machining times and tool consumption.
Production management and Industry 4.0
Saving state of already manufactured beams.
Label management and printing.
Workload organization for large lots.
Integration with the company management system.
Specific solutions for the management of machines
and production cells and for part and lot traceability
throughout the process from design to realization.
If you need more info about EgtCAM5, please fill up the form and we will contact you as soon as possible