egtCAM5 DOORS is the product dedicated to doors and frames design and manufacturing on numerical control machines. It consists of two parts: the first for doors design (EgtDOORCreator); the second for specific door machining. The purpose of egtCAM5 DOORS is to get a significant increase in productivity by simplifying all the stages from the design to the finished product.
Door design EgtDOORCreation
Parametric design of single or double doors with
or without jambs.
Possibility to define dimensions, type of opening,
shape (eg. rectangular or arched), over material.
Addition and positioning of the hardware managed
by a specific library.
Dimensioned drawing creation and printing.
Possibility to organize production lots.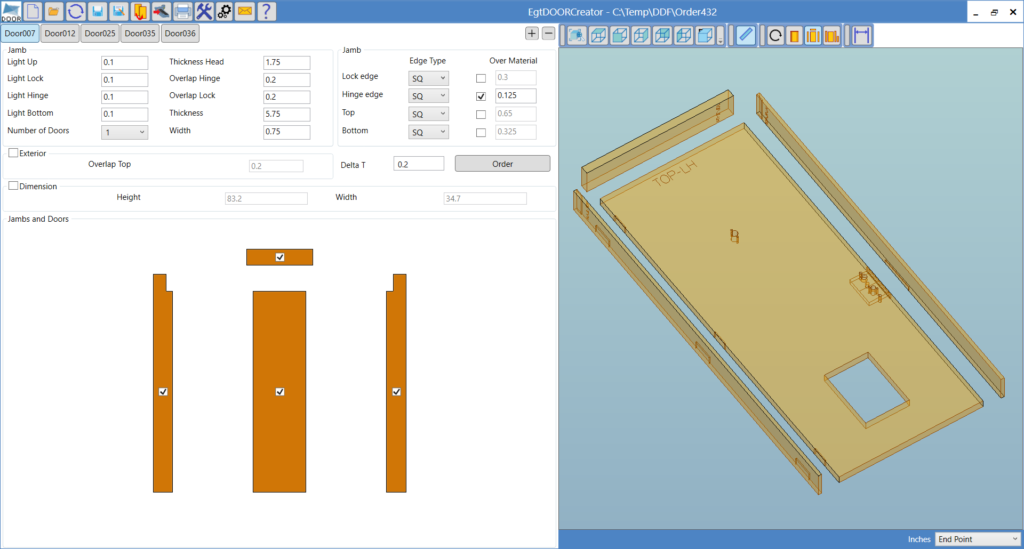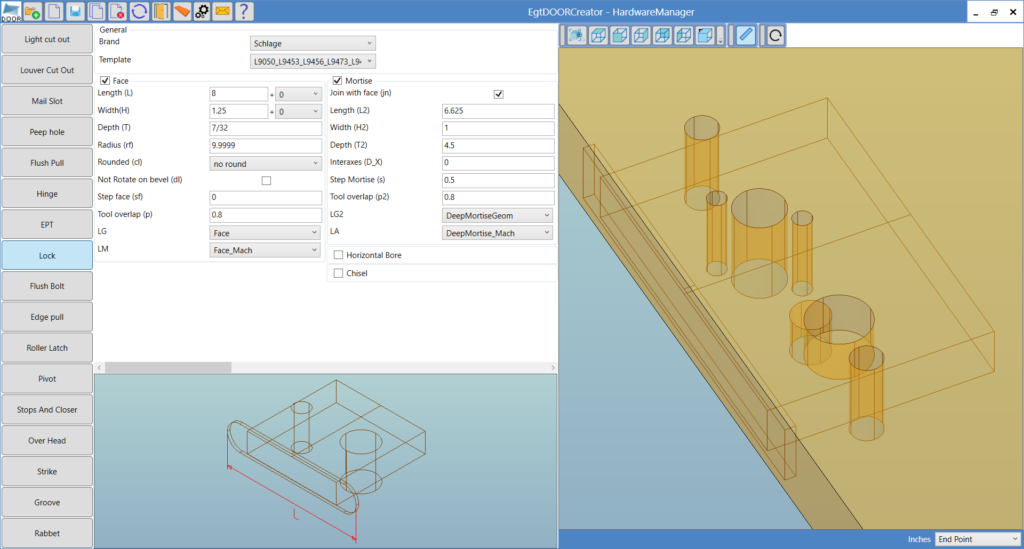 Hardware library management
Creation and modification of hardware, grouped
by type: locks, hinges, pivots, stop and closers, roller
latches, grooves, bolts, edge pulls, flush pulls.
Creation of slots grouped by type: light cutouts,
viewers, mail slots, louver cutout.
Copy and customization of existing models.
Archiving by brand and model.
Managing thousands of models.
Tool libraries and machining management
Tool library: drill bits, milling cutters, blades, chisels.
Creation, modification and saving of tools setup.
Machining library: drilling, milling, sawing,
contouring, pocketing.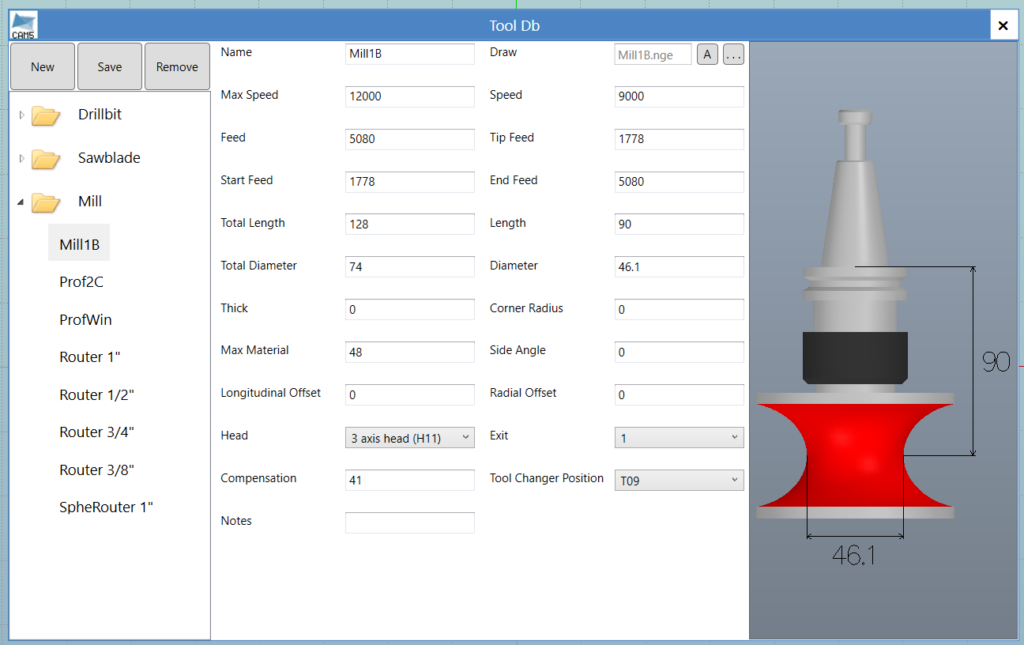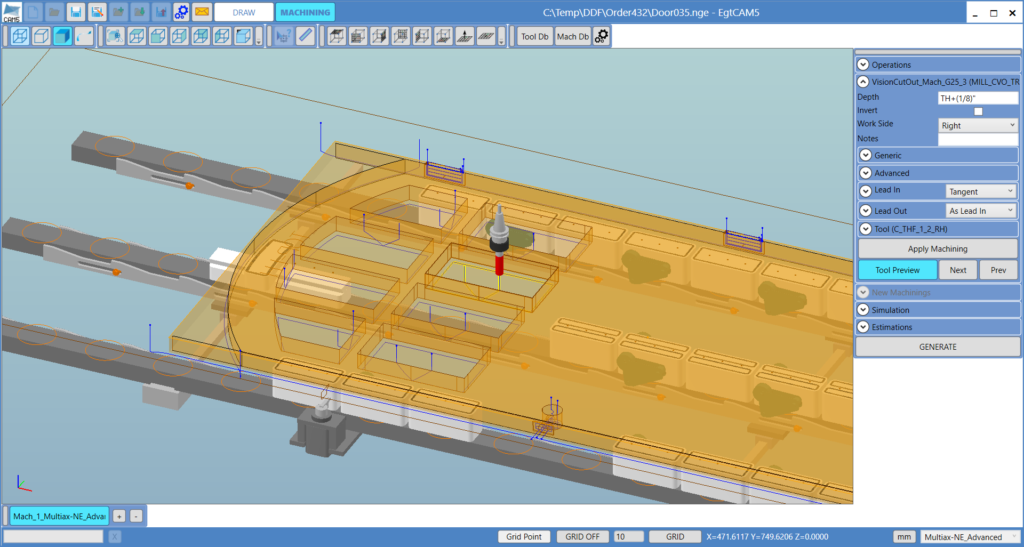 Automatic definition and positioning of raw parts
on the machine table with fixtures.
Definition of processing by type of hardware.
Automatic machining selection depending on the
hardware used.
Customization of the processes to be applied, both
in automatic and manual mode.
Automatic calculation of processing on multiple
machines if necessary.
Specific machine model creation for machining simulation
that stays true to reality.
Virtual milling to verify the finished part appearance.
Collision check between tools, part, machine fixed parts,
machine mobile parts.
Estimate of machining times and tool consumption.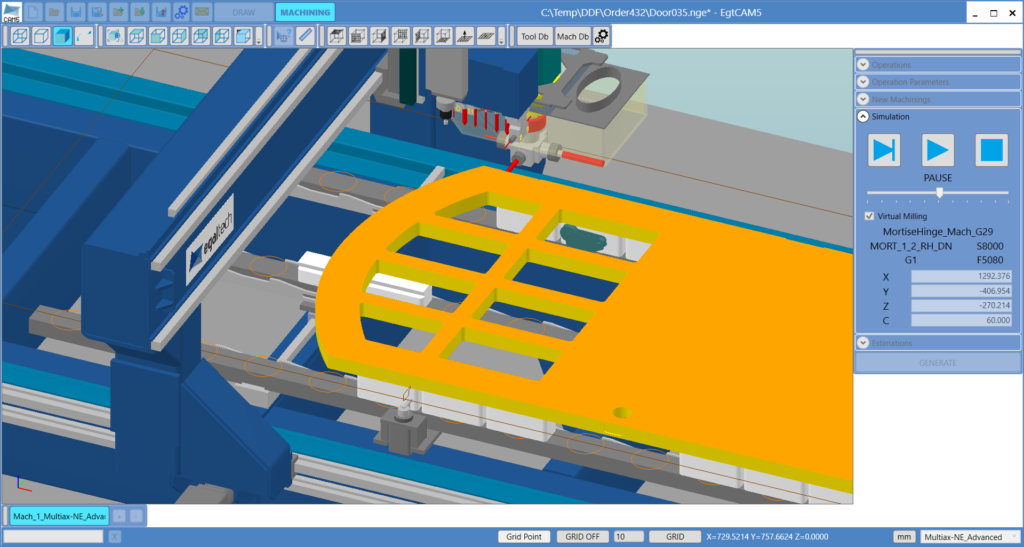 Production management and Industry 4.0
Management of raw materials and projects with
Barcode, QR code or RFID.
Automatic management of production queues.
Integration between design, planning and workshop
departments, by sharing the same library of
hardware and projects.
Integration with the company management system,
via ddf file (door description file).
If you need more info about EgtCAM5, please fill up the form and we will contact you as soon as possible